If you're looking for the best lightweight electric scooters for adults on the market, there are plenty of great options to choose from. A lightweight electric scooter is perfect for those who want a portable and easy-to-use mode of transportation. When considering which scooter to choose, you'll want to look for models that weigh less, fold easily, and are ideally designed for adults.
One of the best options is the Glion Dolly Foldable Lightweight Electric Scooter, which is lightweight, durable, and features a simple folding design. Another great choice is the Razor E Prime Electric Scooter, which has a sleek design, can reach up to 15 mph, and has a maximum weight limit of 220 lbs. Whether you're commuting to work or just want a lightweight electric scooter for recreational use, these are some of the best electric scooters for adults available.
Why Get a Lightweight Electric Scooter?
Why should you get a lightweight electric scooter? Well, there are many reasons why choosing a lightweight electric scooter is a wise choice. Firstly, a lightweight electric scooter means that the overall weight of the scooter itself is significantly lower than other models. This means that it's easy to maneuver and control. Secondly, lightweight electric scooters are available in foldable models, making them easy to store and transport.
Also, despite being light, they're still powerful enough, and speed is not compromised. Meanwhile, the best thing about a lightweight electric scooter is that they're perfect for short commutes, such as going to work or running errands. So, if you're looking for an electric scooter that's light enough to carry and also capable of getting you to places faster, the lightweight electric scooter is the one for you.
What Makes an Electric Scooter Portable?
An electric scooter can be considered portable if it can be easily carried by one person without causing strain or discomfort. Several factors contribute to making an electric scooter portable, including its weight, overall size, and folding mechanism. Lightweight scooters tend to be the best options for portability, as they can be easily transported without requiring additional assistance.
The weight of the scooter is a crucial consideration, as it can determine whether or not it can be carried with ease. Also, the folding mechanism is essential, as it allows the rider to collapse the handlebar and reduce the overall size of the scooter. Even with a lightweight scooter, it can be challenging to transport if the folding mechanism is not user-friendly. The speed and system of the electric scooter are also significant factors to consider when choosing a portable option.
How Did We Choose the Scooters?
When deciding which electric scooters to purchase, we had several factors to consider. We knew we wanted scooters that were lightweight and compact, with a folding mechanism to make them easy to transport and store. We also wanted to choose a well-known brand with high-quality products, which led us to the Unagi brand. We ultimately chose the Unagi Model One scooter because it met all of our criteria and more.
It weighs only 20 pounds, making it one of the lightest electric scooters on the market, and boasts a top speed of 18 mph and a range of 15 miles on a single charge. The scooter also comes equipped with a reliable brake system and a bright LED headlight for increased safety. Additionally, the sleek design and simple folding mechanism make it both stylish and functional. Overall, the Unagi Model One electric scooter proved to be the perfect choice for our needs.
What to Consider While Buying Lightweight Electric Scooters?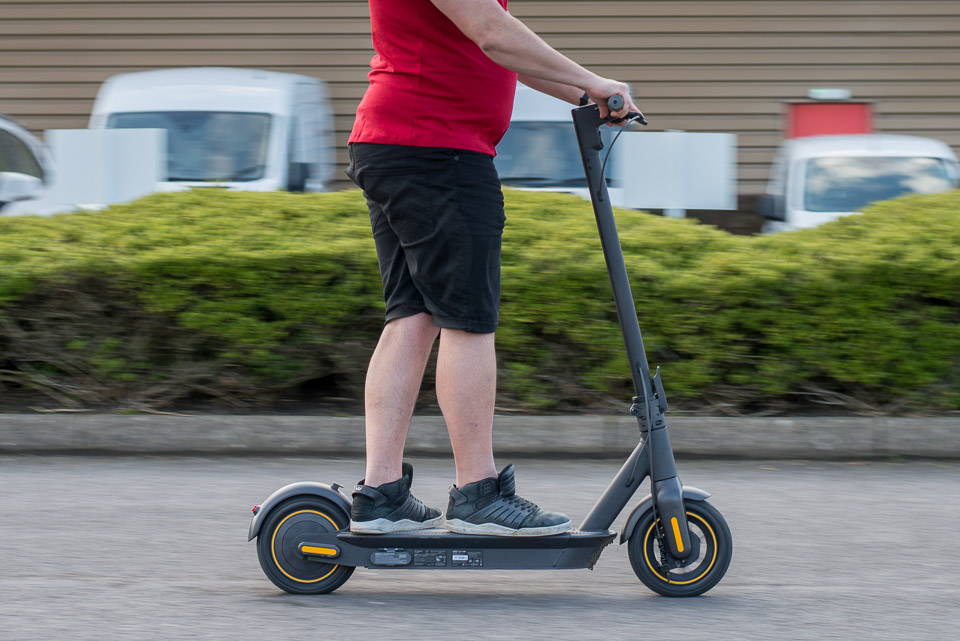 When looking to purchase a lightweight electric scooter, there are several factors to consider. The weight of the scooter is crucial, as its portability and convenience depend on it. A lightweight electric scooter typically weighs around 20 to 30 pounds, making it easy to carry around. However, while you want a lightweight scooter, you also want to ensure that it can support your weight, so it's essential to check the weight limit that the scooter can carry.
The speed of the scooter is another important factor to look into, considering your need for speed and what speed limits your area entails. Additionally, the price of the scooter can vary significantly, so you must establish a budget and see what options are available within it. Every model will offer different features and benefits, so you must look at what each one has to offer carefully. Ultimately, you want to find the best lightweight electric scooter that suits your needs without compromising on quality, speed, and budget.
What are the advantages of a lightweight electric scooter?
There are several advantages of a lightweight electric scooter. Firstly, being lightweight makes it easier to handle and maneuver in congested traffic, which is especially useful for daily commutes. Secondly, it is easier to carry and store, making it a convenient mode of transportation for those who live in small apartments or have limited storage space. Thirdly, a lightweight scooter is more energy-efficient, which means it can travel longer distances on a single charge.
This makes it a perfect choice for individuals who want to cut down on their carbon footprint and reduce their overall transportation costs. Lastly, it is an affordable option for those who don't want to spend a lot of money on transportation. Overall, a lightweight electric scooter is a great choice for those who want a quick, convenient, and eco-friendly mode of transportation without breaking the bank.
What are the disadvantages of a lightweight electric scooter?
Although lightweight electric scooters provide numerous benefits such as easy maneuverability, portability and convenience, they also come with a few disadvantages. One major disadvantage of a lightweight electric scooter is that it usually come with smaller and less powerful battery, which means that it provides less power and a shorter range compared to heavier scooters. This means that riders may have to recharge their scooter more frequently, which could be inconvenient on longer journeys.
Another disadvantage could be that lightweight electric scooters may not be as sturdy as heavier models, and may not be able to provide the same level of stability as heavier electric scooters. Also, they may not be suitable for carrying heavy loads, which means a rider may have to make multiple trips if they need to carry large or heavy items. Overall, although lightweight electric scooters can be a great option for daily commuting or short trips, users should consider their individual needs and take note of the disadvantages before making a purchase decision.
Quick List: Best Lightweight, Compact & Foldable Electric Scooters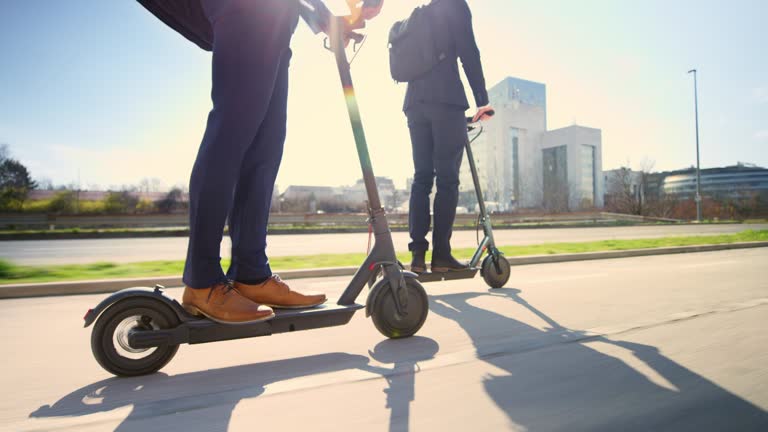 If you're looking for a portable and convenient way to get around, an electric scooter is a great option. To help you find the best scooter for your needs, we've compiled a list of the top 7 lightweight, compact, and foldable electric scooters on the market. One model that stands out is the Unagi, which is both light and foldable, making it easy to take on public transportation or store in a small space.
This model also features a durable frame and powerful motor, making it ideal for adults of all sizes. When considering which scooter to buy, it's important to choose a model that is both sturdy and easy to carry. Avoid models that are too heavy or bulky, as they will be difficult to transport and store. Overall, the best electric scooter is one that combines portability, performance, and durability.
Final Words – Lightweight Electric Scooters
In the current market, electric scooters are all the rage, and the lightweight electric scooter models stand out among them. The advancements in technology have made electric scooters available to almost everyone, and lightweight electric scooters are at the base of that trend. When looking to choose the best electric scooter, many people prefer a lightweight model.
This is because a lightweight electric scooter is portable and easy to transport, making it an excellent option for commuters and city dwellers who need a conveniently sized form of transportation.
As it is not as bulky as other types of electric scooters, a lightweight electric scooter usually has a lower cost, which means it is more affordable for those on a budget. In conclusion, a lightweight electric scooter is the perfect choice for anyone looking for a portable, affordable, and eco-friendly mode of transportation.
Frequently asked questions about lightweight electric scooters
When it comes to lightweight electric scooters, there are a lot of questions that people ask before making a purchase. One of the biggest questions is about the weight of the scooter. People want to know if a lighter scooter means a less heavy motor or if it's possible to have a lightweight electric scooter with a great motor.
The answer is that it varies from model to model and make to make. Some lightweight electric scooters can weigh as little as 15 pounds, while others may weigh up to 50 pounds. It's important to choose a weight that you feel comfortable with since heavier models may be more difficult to maneuver.
When it comes to speed, some lightweight electric scooters can reach top speeds of 20 miles per hour or more, while others may only reach speeds of 10 mph or less. Ultimately, the best lightweight electric scooter for you will depend on how you plan to use it and what features are important to you. Though it's important to keep in mind that the heavier the scooter, the overall less light it will be.